Free

localization courses and certifications

Master the world of localization with free localization courses delivered by the best experts in the business.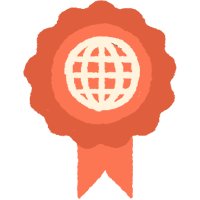 Our certification courses
\Learnworlds\Codeneurons\Pages\ZoneRenderers\CourseCards
\Learnworlds\Codeneurons\Pages\ZoneRenderers\CourseCards
Aivars Salna
Aivars Salna is SDR Team Lead at Lokalise and is interested in automating localization flows as much as possible. In his free time you can find him in his home music studio.
Alesia Nikalaichyk
Alesia Nikalaichyk is a Senior Customer Success Manager at Lokalise. She enjoys learning new things, being creative with solutions and sharing knowledge. In her free time, she is likely to be traveling.
Alex Pereverzevs
Alex Pereverzevs is a Product lead at Lokalise and co-founder of an amateur football league. He has helped many customers improve their localization workflows and has become Lokalise's product guru.
Antoine Rey
Antoine Rey is SVP Customer Development at Argos Multilingual. Antoine's main area of focus is to consult, develop and implement mature operational and business globalization models.
Bruna Beatriz Gabriel
Bruna is a translator who specializes in localization and technology solutions. She's worked as a QA tester for games, websites and apps. She translates and localizes content from English, Spanish, and French into Brazilian Portuguese.
Damian Reweda
Damian Reweda is an experienced product leader with a record of leading teams and executing strategic roadmaps for digital products. He oversees the product lifecycle from a business and technical perspective.
Gita Timofejeva
Gita Timofejeva is a Localization Consultant at Lokalise. She has over 15 years experience in the language service industry across different industry verticals and content types.
Ilya Bodrov
llya Bodrov is Head of Content and Documentation at Lokalise, an IT tutor and author, web developer, and ex-Microsoft/Cisco specialist. His primary programming languages are Ruby, JavaScript, Python, and Elixir.
Istvan Lengyel
Istvan has worked in the translation industry for over 15 years. His experience comes from being the co-founder, COO and then CEO of the successful TMS memoQ, running BeLazy, and consulting for Nimdzi.
Jacob Wheeler
Jacob Wheeler comes from an automation background. He now helps helps developers, product owners, designers, and localization managers scale rapidly and move quickly.
Jess Evans
Jess Evans is one of the multilingual members of the Product Marketing team at Lokalise. Besides her marketing expertise, she specializes in learner personas and localization education.
Kathrin Bussmann, PhD
Kathrin is the head of Verbaccino Inc., the international marketing consultancy for cleantech companies. She's also the host of The Worldly Marketer Podcast, which explores building a global brand in the digital age.
Matt Smith
Matt Smith has worked with Lokalise Academy as well as a number of other learning platforms in educational programs throughout EMEA, APAC & the Americas.
Miguel Caetano
Miguel leads Product Marketing at Lokalise and helps companies unlock the power of technology to reinvent customer experiences and scale globally. When he is not working, you can find him diving or playing tennis.
Nadim Dimechkie
Nadim Dimechkie has worked extensively as a copywriter and creative director in advertising and branding for over 20 years. He's currently Director of Copy at TransferGo.
Piero Toto, PhD

Piero Toto is a translation technology trainer, localization lecturer and machine translation post-editor, as well as an experienced English-to-Italian translator. He is also a published author.
Silvia Mapelli
Silvia Mapelli is a seasoned professional with 25 years of experience in the localization field. Over the years, she has held senior positions at companies like Lionbridge, AspenTech, Blizzard and Back Market.
Tabea De Wille, PhD
Dr. Tabea De Wille is a lecturer in the department of Computer Science and Information Systems at the University of Limerick, where she teaches localization, internationalization and translation technology.
Tom Franc

Tom Franc is Sales Solutions Architect at Lokalise. He has over 22 years of experience in the localization industry and has designed and implemented agile localization processes for enterprises. In addition, Tom is an occasional LocWorld conference speaker.
Victora Milton
Victoria has 12 years of experience in the localization industry, first as a translator before moving to project management in the LSP world. She works with translators, content engineers and clients to achieve quality customer experiences at scale.
Yuka Nakasone

Yuka brings over 25 years of experience to her consultancy, Global Bridge. She also drives innovation, and leadership development through her activities with LocWorld's Process Innovation Challenge and Translation Commons' leadership portal.
Sign up to be notified
about upcoming courses